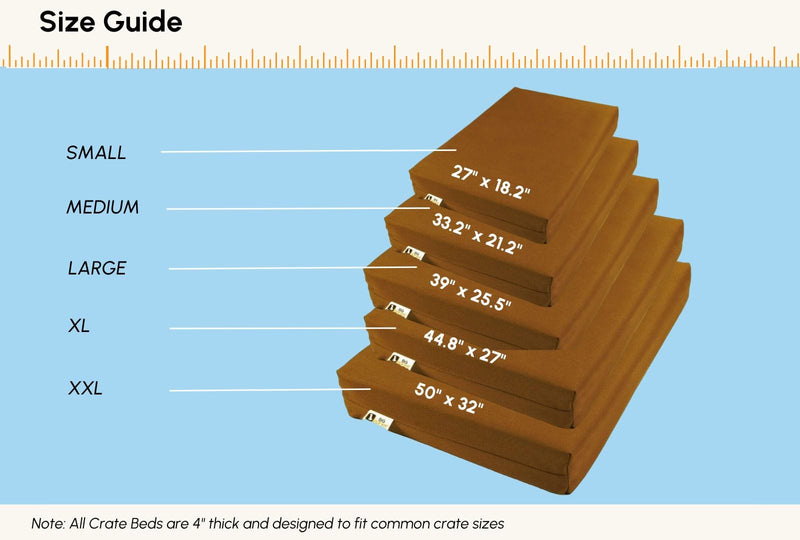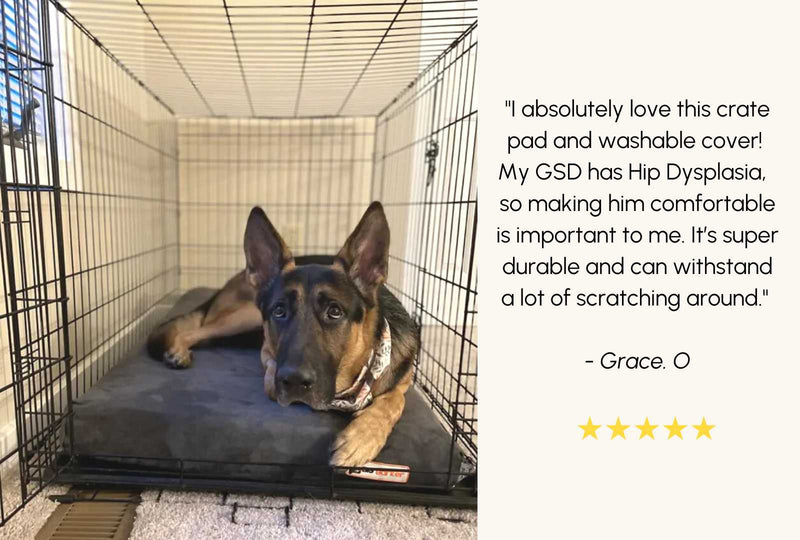 The hard metal and plastic at the bottom of dog crates can seriously harm your dog's joints. 🤕

If your dog spends any time in a crate - and especially if they spend LOTS of time in there - your choice of crate pad becomes an investment of critical importance to both you and your dog.
Imagine laying with just a bath mat between you and a rock-hard floor. For hours at a time. Week after week. Month after month.
Let's not beat around the bush, the top-selling crate pads are cheap for a reason. That's why we engineered a crate pad that stands out from the crowd.
Using the same orthopedic foam unique to our best-selling beds, we've crafted a crate pad that deeply cushions your dog's elbows, hips, and pressure points from the hard metal and plastic below.
NOTE: If you need an "Army-Tough!" fabric be sure to choose Cordura! 💪
Cordura is Rugged, Highly Tear Resistant, Fully Waterproof Military-Grade Fabric Makes This Unique Crate Pad Super-Durable
Strongest fabric on the market and highly tear resistant

Cordura™ "super-weaved" nylon means it stays waterproof for longer

Made in America

Keeps color in the sun

Designed to be thrown out of a helicopter and stay "good as new"
Sizing Information: 
Our orthopedic crate pads are not designed to extend all the way to the wall of the crate. They are sized to fit inside the plastic tray at the bottom of your crate. 1" of space should be between your crate pad and the wall.
Add a Waterproof Liner?
Protects against spills, accidents and stink.